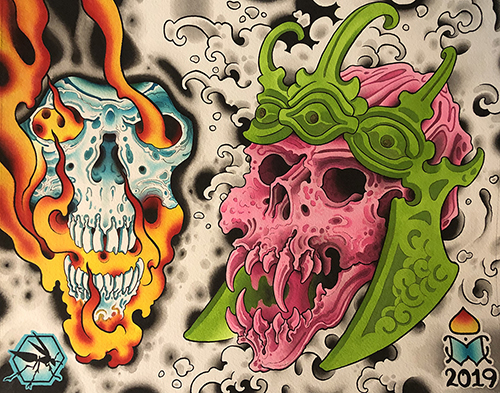 We are offering this hand embellished  11″ x 14″ archival giclee print on textured watercolor paper for only $20!
NOTE:These prints will be available for pre-order only! We won't actually print them until we receive all of the orders. The deadline to order one of these prints is January 1st, 2020.
HOW IT WORKS:
Visit our online store at www.blackhivetattoo.limitedrun.com to purchase one of these epic prints. Remember, once your order is placed, we will have all of the orders printed at the same time after the January 1st deadline and then mailed out to you as soon as possible. It's that simple!
As always, a great big THANK YOU to all of our loyal and awesome clients/followers! We can not do what we do without you all!