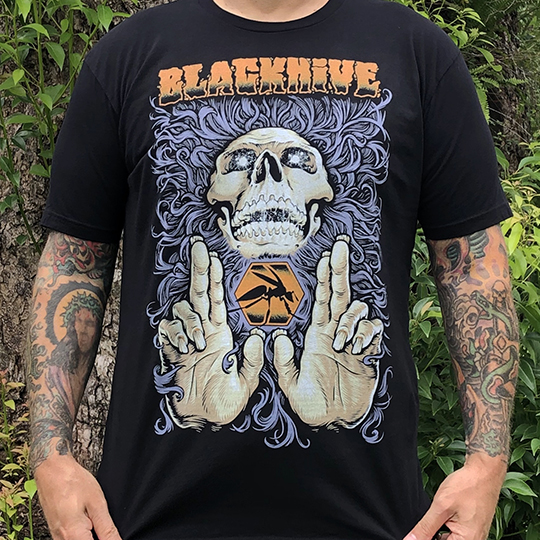 We're keeping our Limited Run store for Prints, pins, and Stickers, but we're adding a new drop shipping company for our catalogue of tshirts!

To launch this new store we are offering the "Lost" t-shirt from 2015.
This design was offered as a single color, glow in the dark version after a disaster with a local printing company that will remain unnamed, so we are happy to offer the full color version through storefrontier.com/blackhivetattoo

And not only is it available in sizes from small to 3xl, you can select from three different shirt colors! For this design, we have chosen classic black, chocolate brown, and maroon.

And one more bit of good news…because we're so excited to offer this "lost" design, until July 7th, these shirts will be available for only $15-$18 (depending on size) plus shipping and handling. After that they will go back up to our usual price of $20-$23 per shirt.

Now for the bad news…C'mon, there's always bad news. Because of the high cost of producing shirts in bulk, we will no longer be keeping a stock on hand at the shop. But through our storefrontier.com shop, they'll always be available in all sizes.

Back to the good news!
Over the next few weeks, we will be rebuilding all our image files and offering all the t-shirt designs we've made since our first shirt from 2009! AND, those shirts will be available in new colors other than black!
Here's the link, so go and get your new "lost" shirts before they run out….wait…they never will!

But they won't be $15-$18 for long, so don't wait too long!