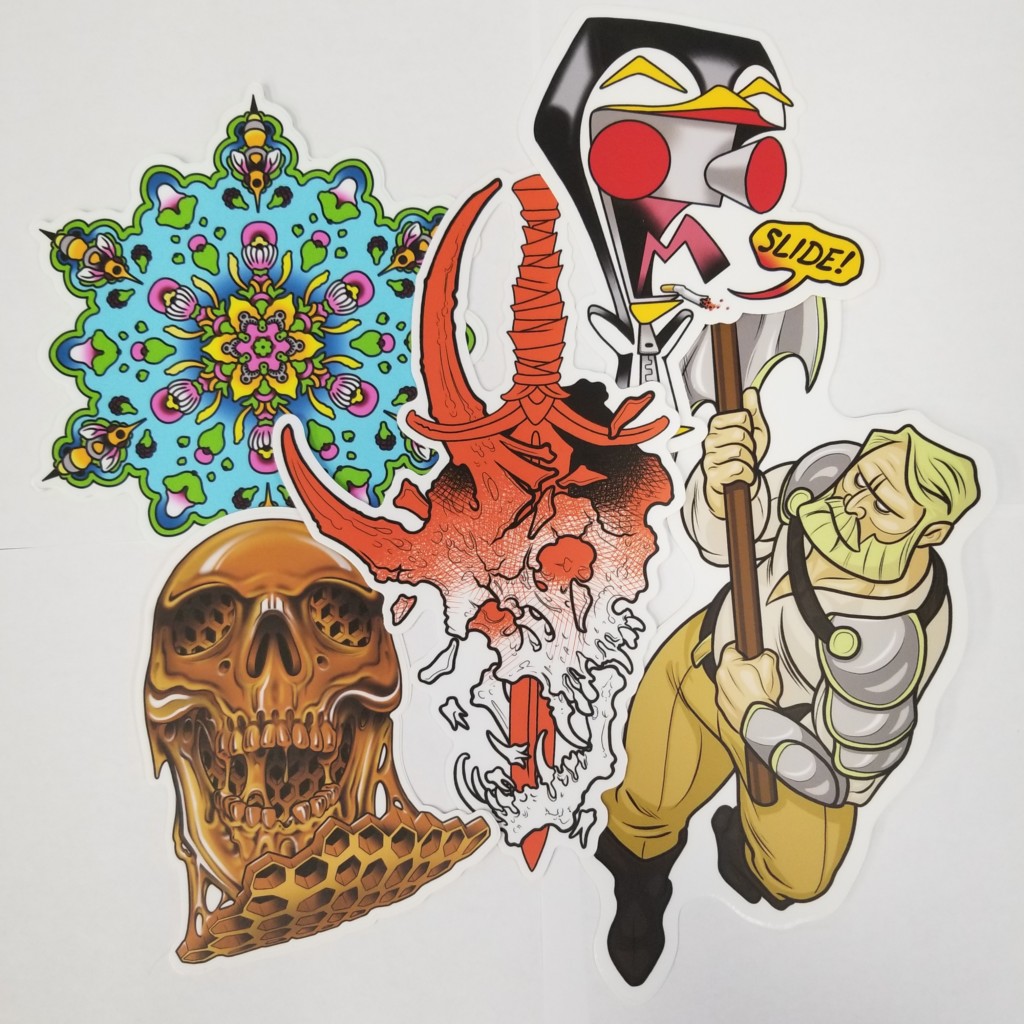 Until January 1st, 2020, our stickers will be on sale at our online store! We will be selling all variations of our artist designed stickers and you can buy them individually or as a sticker bundle!
Individual stickers are now only $2 (originally $3) and our sticker bundle (5 total stickers) is being offered for only $9 (originally $12)! That's getting TWO stickers FREE!
Visit www.blackhivetattoo.limitedrun.com to purchase yours today! Discount will be applied automatically at checkout.