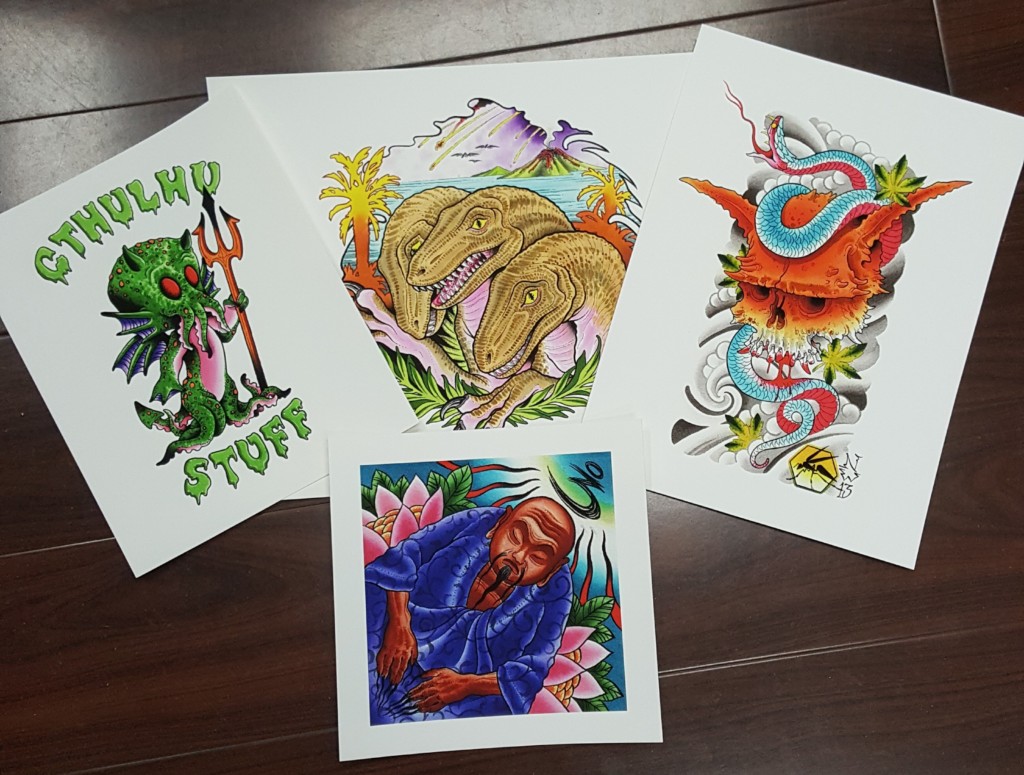 In case you haven't seen our most recent social media posts, we wanted to let you all know that we have a new online store to check out, AND, we just added some awesome new collectibles to the shopping list!
We have everything you need in your life, from Black Hive clothing to stickers and pins.  We even have some exceptional artwork from the artists, either as individual prints or discounted bundles of prints for sale too!  In addition to the prints, Old Man Wagner is selling the ORIGINAL artwork for his Pharoah's Raptors piece!  So much to choose from!! 
Check out our new online store and all of our newest additions by clicking this link 
http://blackhivetattoo.limitedrun.com/ 
or, you can visit our website and click on the "Store" link at the top of the home page.  Thanks again to all of our loyal followers and we hope you enjoy the store!