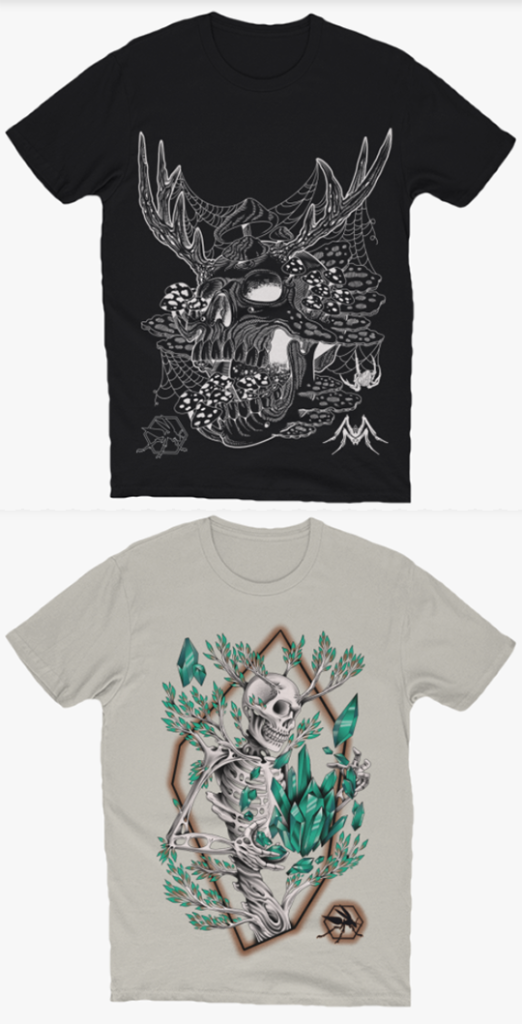 We added TWO designs from Matt Moore to storefrontier.com/blackhivetattoo this week, and they're both only $15 until August 17th!
The top shirt in the post image is of the previously released design from Matt titled "DECAY". He sold out of his first run pretty fast, so we're stoked to offer this again for all of you that missed it.
Just below that is Matt's new design "REBIRTH", and both designs are available in sizes from Small to 3XL, but don't forget to click the tabs to select from multiple shirt styles AND multiple colors for each item!
After this, we'll be giving you guys a break on new products, but we can tell you that next month marks 25 years tattooing for our own "old man", Nick Wagner!
To celebrate, he's currently working on two ALL NEW designs for shirts, stickers, AND a new print! Fingers crossed he gets them all done in time, hahaha!
As a final reminder, we have size small samples of most shirts at the shop to view in person, but don't keep them on hand for sale at the shop, so go to to storefrontier.com/blackhivetattoo to order yours now!
Thanks so much for your continued support!